INTERNATIONAL COURSE FOR PRINCIPALS,
TEACHERS, TEACHER TRAINERS AND EDUCATORS
WELCOME! INTERNATIONAL COURSE FOR TEACHERS, PRINCIPALS, TEACHER TRAINERS AND EDUCATORS
---
Dear educator! It's my great pleasure to welcome you to the Midnight Sun Summer School 2018! You now have a unique opportunity to take part in the world famous Finnish teacher training. The first week in June 2018 the University of Oulu, Finland, will organize top level training for teachers, principals, teacher educators, students and educators in general. Please check our high level program, and join us today!
Successful education through transversal competences
Midnight Sun Summer School 2018 aims to enhance the participantsí professional learning. During a one week course participants will get a chance to learn and to get experience about pedagogical guidelines, practices, methods, tools and learning spaces. The heart of the course builds on new Finnish Core Curriculum, but is not limited to that. The emphasis will be placed on transversal competence, which includes thinking and learning-to-learn, interaction and expression skills, multiliteracy, managing daily life and taking care of oneself, ICT competence, working life competence and entrepreneurship as well as participation, involvement and building a sustainable future. All these competences are seen meaningful for pupils of the 21st century.
During the week high quality Finnish teacher trainers will guide the participants in modern pedagogy. Several distinguished keynote lectures will be heard, given by internationally recognized experts. Followed by practical workshops, collaborative working, visits and latest technology.
Cultural programme includes Guided City Tour, a Potnapekka tour and Midnight Sun Summer School Dinner. We also stay 1 night / 1 day in Kuusamo amidst the awesome Finnish nature.
Participants will be awarded the Midnight Sun Summer School 2018 Diplomas.
Appropriate english language skills are required. Unfortunately, we are unable to provide interpreter services.
Please note that the number of participants in Midnight Sun Summer School is limited to a maximum of 40!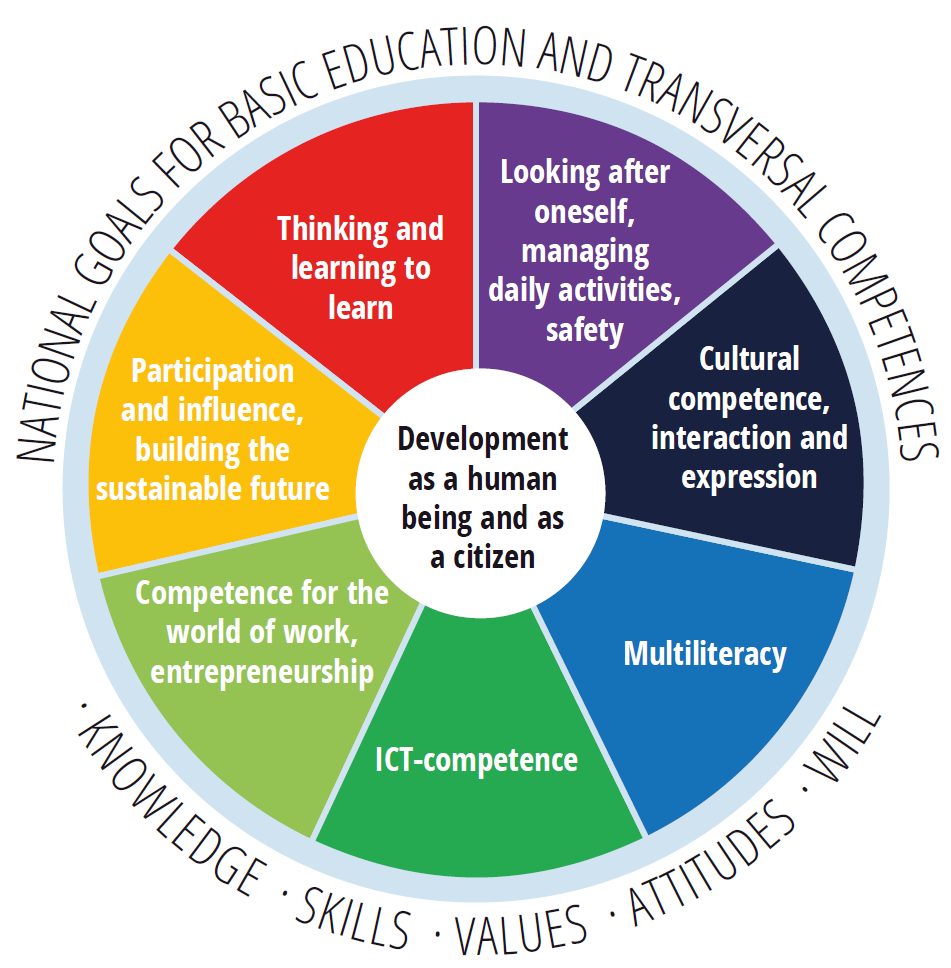 Transversal competencies according to the Finnish Core Curriculum (National Board of Education, 2016).
Dr. Kari Kumpulainen, director